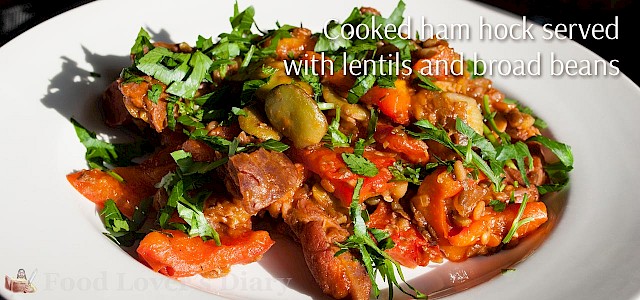 Ham Hock with Broad Beans, Lentils and Chorizo
You can pick up cooked ham hock in many supermarkets at the takeaway counter. Sometimes smoked, sometimes just cured, it is not the highest quality item out, but it is nicer than some of the dried out roast chickens they often sell.
I suppose this dish owes more to Spain than anywhere else, though I would be nervous about calling it a Spanish dish since I just made it up! But the Iberian influence is unmistakeable – the smoked ham, the onions and garlic and of course plenty of Pimenton, the Spanish Paprika.